Company Profile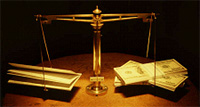 Spectrum Tax Consultants is made up of marketing, research and consulting specialists providing tax and duty recovery, audit defense and recovery services across North America.

Our client base is varied from retailers to manufacturers to the service industries.

Spectrum's focus is to increase a client's income by recovering previous years of overpayments, and to save you money by reducing future expenditures.

Knowledge of specific tax issues allows for a focused review and quick results without disruption to your day-to-day operations.

We have a solid professional reputation with both clients and government tax authorities alike. Our experience, expertise, and dedication to understanding the needs of our clients have made us the leader in the tax recovery marketplace.

Although generating a tax refund has obvious financial benefits, it is vital to have a program in place to ensure tax exposures are kept to a minimum. That is why we offer clients a complete sales tax solution that augments our review and recovery process with the most comprehensive support services in the industry.

Finding unidentified sources of tax relief is Spectrum's specialty.